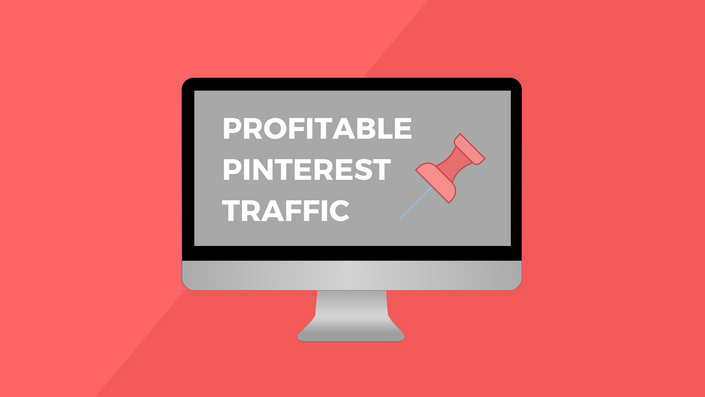 Pinterest for Business / Bloggers
Explosive website traffic growth, more email subscribers, and record product sales using this secret tool: Pinterest
What if you could learn how to drive massive amounts of FREE website traffic to your new blog in as little as one month?
What if you could get this traffic coming to your website on autopilot and turn it into profitable Pinterest traffic that earns you money?
You can!
Any of this sound familiar...
You just started your blog and find yourself feeling lost about how to get visitors to it.
Or maybe you've been blogging for awhile now but frustrated at the low traffic count you see stopping by each month.
Are you spending hours upon hours trying to optimize your website for Google Search but find your articles ranked nowhere near the first page of Google?
Tired of marketing "experts" telling you the only solution is to pay for Facebook ads as if you have thousands of dollars just lying around to spend?
If you found ANY (or ALL) of those statements to be true, then you're in the right spot! I've been there before and totally get what you're going through!
Fast forward a month from now and imagine a world where you are...
Generating thousands of new website visitors to your blog and actually getting your content seen for once.
Welcoming hundreds of new email subscribers to your newsletter auto-responder series each day.
Becoming the "go-to" resource in your industry, beating out competitor websites and standing out among all the noise.
Waking up to payment notifications of customer sales that occur on autopilot 24/7.
Feeling like all your hard work is finally resulting in a return on investment.
Feeling excited once again about the potential growth in your business.
This is 150% possible to achieve if you learn to use Pinterest and use it strategically!
"Pinterest? Seriously?"
YES! Pinterest is awesome.. Here's why:
#1: Recent statistics show that nearly 300 million monthly users are saving product pins. This means users are shoppers and want to see your product pins!
#2: Pinterest users spend more money than any other social media platform! On average they spend $179.36 which is more than double the next closest platform, Facebook, at $80.22.
#3: Half of Pinterest users make at least $50,000 per year and 10% make over $125,000.
#4: 30% of all social media users are using Pinterest.
#5: 93% of active pinners said they use Pinterest to plan for purchases and 87% said they've purchased something because of Pinterest.
Overall, Pinterest users are fun, creative, and engaging people who love to share your content to their profiles and many will even buy products from you.
I want to introduce to you my secret strategy: Profitable Pinterest Traffic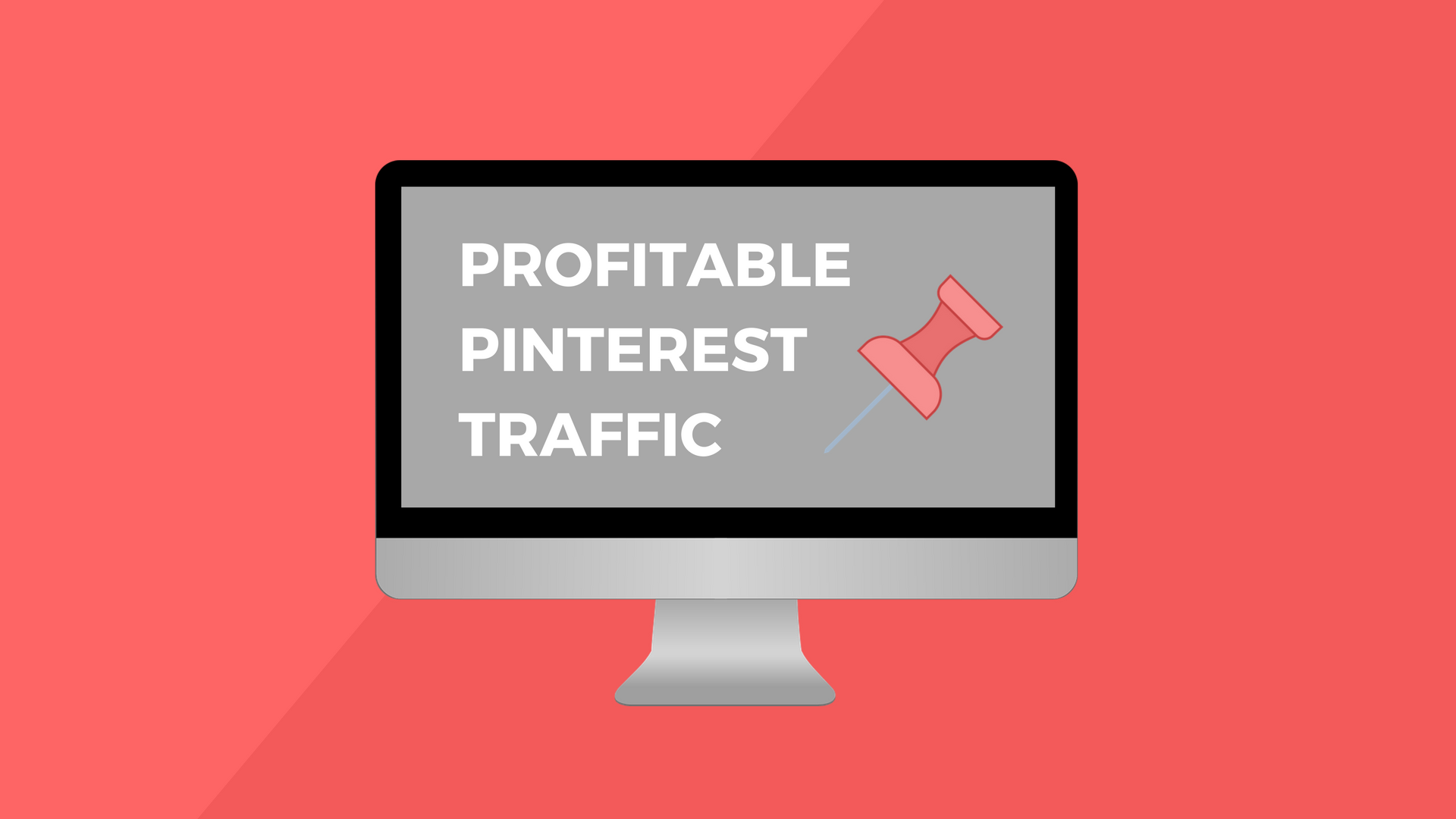 Profitable Pinterest Traffic is my step by step eCourse that shares the exact strategies I used to take my little, unknown golf blog from a few hundred views to 30,000+ monthly visitors and growing!
Not only did my website traffic explode, but my email list went from gaining 5 email subscribers per day to 500+ subscribers per month, quadrupling the size of my email list in no time!
Discover ALL the strategies that have helped me add over 500+ new students to my membership website -- strategies that will dramatically grow your traffic, email list, and product sales too.
Let me take you back to what my blog and business was like before I discovered my Pinterest system.
October 2014, I purchased the domain GolfPracticeGuides.com and for the next 2.5 years I spent thousands of hours publishing blog posts, optimizing them for Google Search, and building an Instagram account to 28,000 followers.
All of this work and LITTLE to NO results to show for.
My website traffic was non-existent (even with 28,000 Instagram followers). See the graph.

Then I started using Pinterest as a last chance effort. Look at what happened.
My traffic started taking off and crossed the 1,000 visitors/day mark a few months later.
I started seeing 20-60 new email subscribers join my email newsletter every day on autopilot.
And my monthly product sales hit new records, adding 30 to 100 new members to my membership website each month.
Now I see anywhere from 25,000 to 50,000 monthly visitors coming to my website from Pinterest!
And my Pinterest account reaches over 1 million monthly viewers with a 250,000+ engaged audience size.
You can see these results too!
You Will Learn How To:
1. SET UP YOUR PINTEREST PROFILE
How to create an account, convert it to a business account so you gain access to analytics and rich pins, and how to set up your profile for SEO to increase your reach.
2. DESIGN YOUR OWN SUCCESSFUL PINS THAT GO VIRAL
We show you the free design tool you can use to build beautiful pins that have a higher chance of going viral and driving traffic to your blog. And you'll get our Pinterest SEO Checklist to optimize each pin for the Smart Search Feed.
3. AUTOMATE TRAFFIC WITH PIN SCHEDULING
Learn how to automate your Pinterest pinning so you can grow your account and traffic on autopilot.
4. ENGAGE IN GROUP BOARDS
Group boards are powerful for growing your brand, following, and driving traffic to your blog. Learn how these boards work and how to join them.
5. TRACK ANALYTICS TO MONITOR GROWTH
Let the data help you improve your Pinterest strategy over time. See which pins perform best and do more of what works!
6. USE PINTEREST FOR EMAIL COLLECTION
Attract droves of new email subscribers from Pinterest faster than you normally could.
7. USE PINTEREST FOR SELLING PRODUCTS
Lastly, we show you how to sell your own products as well as affiliate marketing products on Pinterest.
Take a look inside this eCourse:
Course Curriculum
Introduction to the Program
Available in days
days after you enroll
Setting Up Your Pinterest Business Account
Available in days
days after you enroll
Pinterest Pins & Boards: What to Know
Available in days
days after you enroll
Do You Like Bonuses? Check These Out...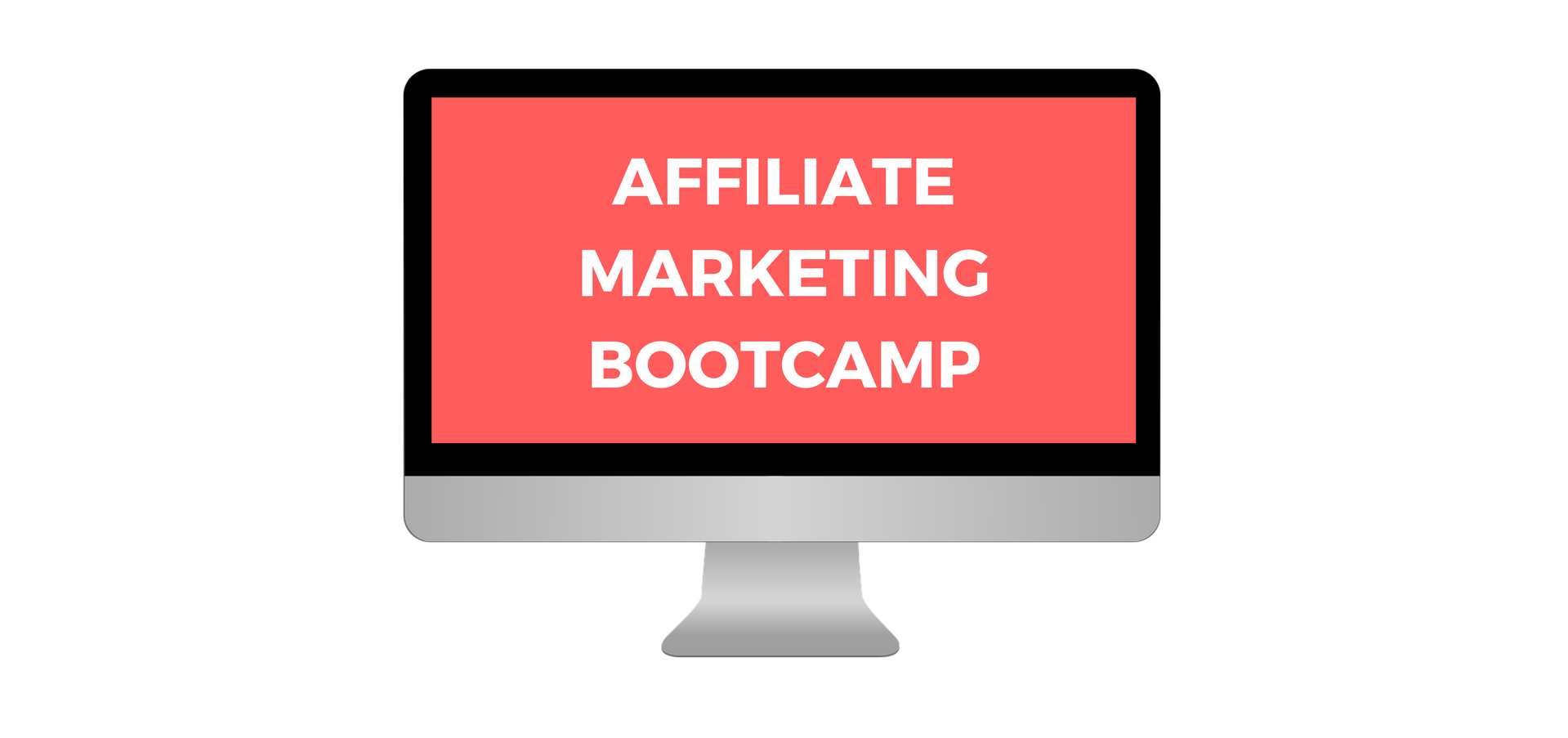 Learn how to use Pinterest to sell affiliate products and build a steady monthly income as an affiliate marketer.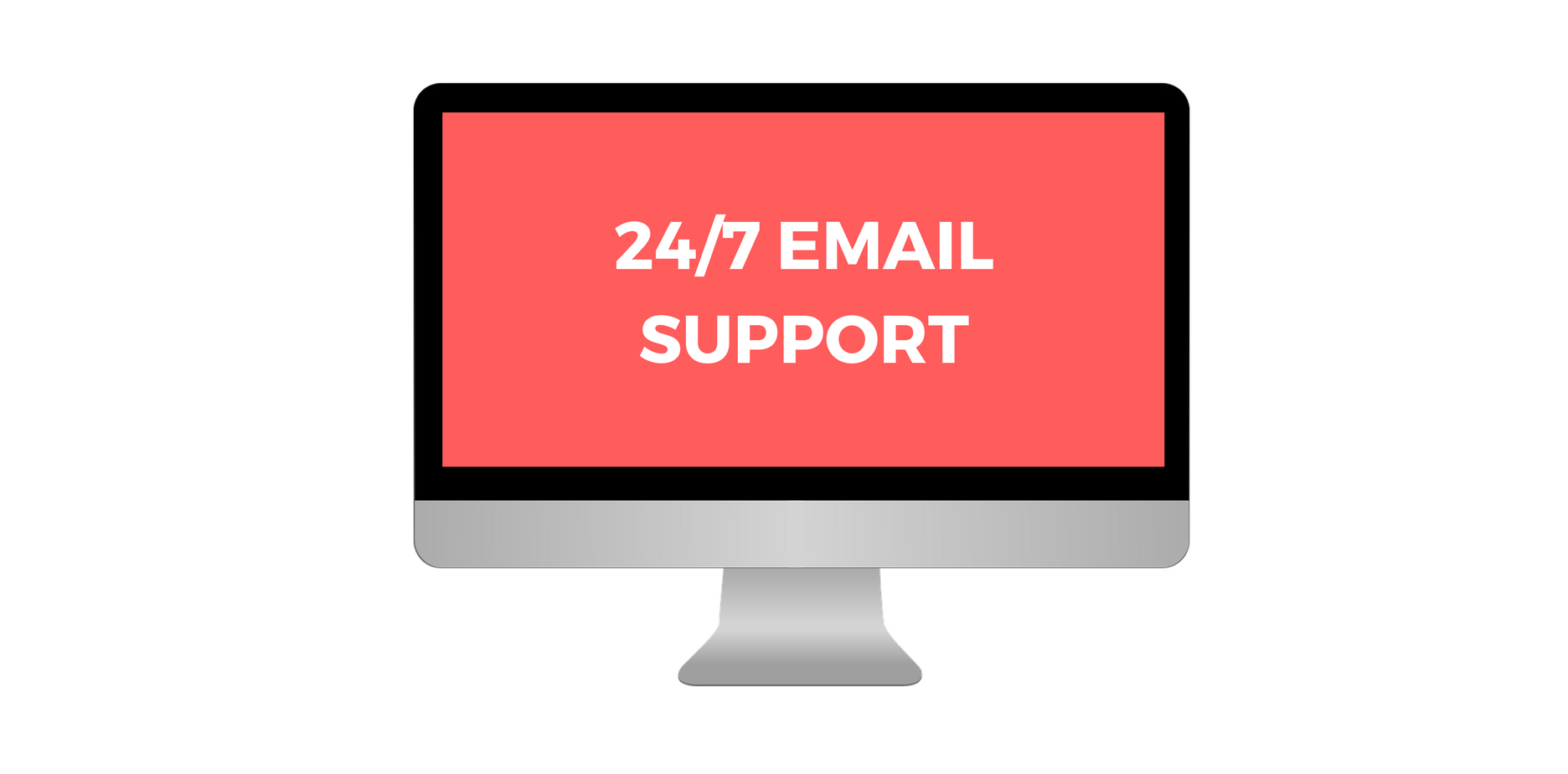 Have questions? I've got answers. Shoot me an email anytime and I'll be quick to respond with feedback to help you as best as I can.
Who is the Mastermind Behind the Profitable Pinterest Traffic eCourse?
Hey there blogger! My name is Nick Foy, the founder of GolfPracticeGuides.com and AskNickFoy.com and here are a few fun facts about myself.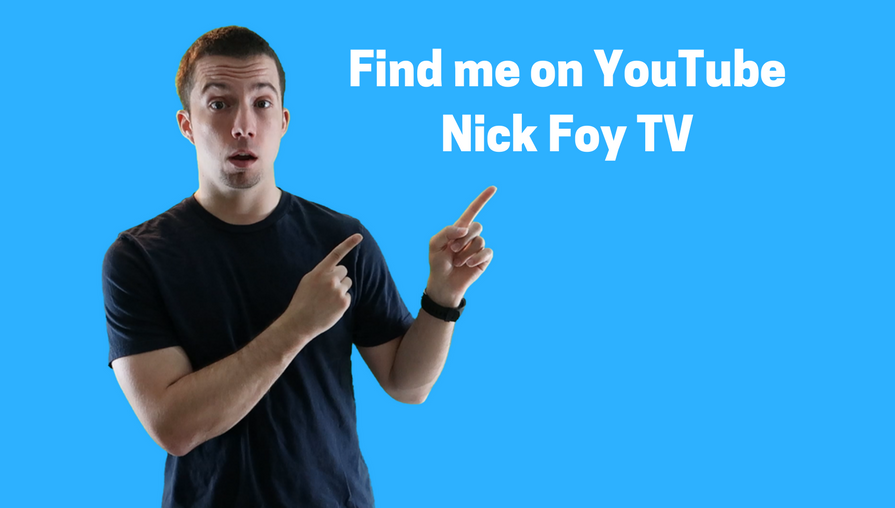 Nick Foy, Founder of AskNickFoy.com
I teach bloggers (new and intermediate experience) how to build a profitable blog from scratch, get traffic to it, and start earning an income from your blog, quickly!
I've been able to build a 5 figure per year online business selling eCourses and digital products in the golf niche in addition to steady affiliate marketing income.
Blogging income has allowed me to do some cool things in life so far like invest in real estate, buying an apartment building at the age of 22, as well as lots of traveling.
My favorite city I've traveled is probably San Francisco but I've also spent 6 months in Miami, FL enjoying the beautiful beaches and working part time on my biz from Starbucks.
I'm here to help your blog succeed using Pinterest. If you're ready, let's do this!
Who is Profitable Pinterest Traffic for?
This course is perfect if...
You've got a blog that you want to grow fast whether you're a beginner or advanced blogger.
You want to build an email list of loyal fans who love your content
You're tired of slow growth strategies that just aren't getting the job done
You're busy and need a system that works for YOU on autopilot, saving you time and money that can be spent with friends and family instead.
This course is not for you if..
You're just blogging for fun and not trying to build a business out of it
You want a get rich quick scheme that requires no work on your part
You consider yourself an advanced user of Pinterest with over 50,000+ monthly visitors
Frequently Asked Questions
Do you offer any refunds?
Yes, we offer a 30 day money back guarantee subject to our refund policy. We do ask that you submit proof of implementing our strategies and proof they're not working out for you.
How long do I have access to the course?
How does lifetime access sound? After enrolling, you have unlimited access to this course for as long as you like - across any and all devices you own. Plus, we'll make updates to the course over time you also have access to.
How quickly can I expect to see results?
It depends and will differ for every person. Some niches are less competitive and your pins can rank much faster. It also depends how much time you put into creating pins, scheduling pins, optimizing them for search ranking using our strategies, and other factors. Using the steps in this course, you should start seeing a jump in traffic the first few weeks.
This course is a lot of money. Is it worth the price?
If you desire to become a 5 figure or 6 figure blogger, then you'll have to get comfortable investing in your business. Not only is it an investment, but imagine the time and money you could be wasting if you don't enroll in this course? Most marketing "gurus" preach paying for Facebook Ads. To get 10,000 visitors to your website each month might cost you $2,000 if you're paying $0.20 per click on FB. On the flip side, getting 10,000 visitors per month on Pinterest is FREE. Google is also free but takes a long time to build up traffic. Imagine how much revenue your business is missing out on going the slow route using Google search as your only free organic traffic source! I hope these two scenarios (paid Facebook ads and slow to rank in Google) suffice in answering your question (: Yes, it's totally worth it!
Is my credit card information secure?
Credit card security is extremely important to us. That's why we've partnered with Stripe to handle the billing and provide a secure socket layer, 128-bit encryption.
You've got two options here...
You can continue trying to figure everything out on your own. That might mean spending lots of money on Facebook ads or going the slow, free route by trying to rank in Google search (which could take years with little to no results to show for your efforts).
Or...
You could follow my proven step by step Pinterest system that will drive FREE traffic to your website in a matter of weeks.
And did I mention free traffic? No more spending money on advertising and social media marketing (unless you want to try Pinterest Promoted Pins to speed up results).
These Pinterest strategies will build your audience faster than you thought possible.
Which route will you choose?